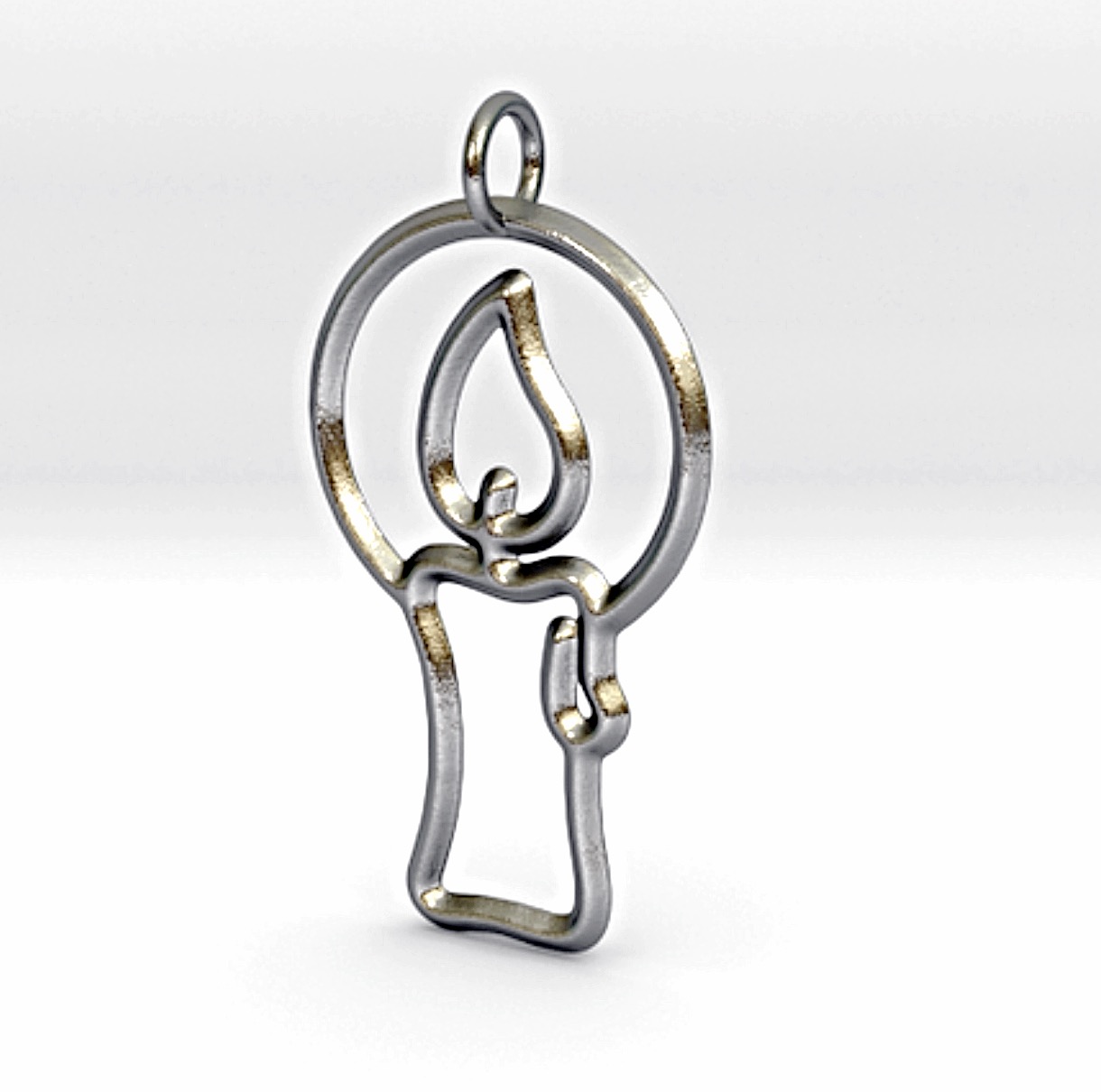 Christmas Candle Pendant
Beautiful in any occasion! Cast in sterling silver or brass with a 24-inch chain in either sterling silver or gold-filled.
Please allow 4 weeks for delivery (usually takes less than that). "In stock" means that I have not discontinued this design. Once you place your order, a wax model is produced and then the casting in the metal of your choice follows. Once the piece is made, I check it for any imperfections, and only then I will add a chain, ear wire, etc, before shipping it to you. It seems a lengthy process because I do not mass produce any of these pieces, and even though there is technology involved in producing the wax models, the casting process is made using traditional techniques, producing one piece at the time. There are no molds used in this process.